Quality
---
Quality Assurance
To guarantee constant high quality properties, our Siperm products are subjected to the following series of tests:
Bubble-Point-Test (nach DIN ISO 4003) for determination of maximum pore size
Permeability Test (ISO Standard 4022) for determination of specific permeability
electronically controlled testing of

admission pressure
differential pressure
flow rate
velocity

Porometer measurements (acc. to ASTM E 1294-89) for determination of pore size distribution
determination of filter separating capacity ratings – support by independent institutes assays
determination of the tensile and shearing strength (DIN 30910, Part 2))
customized measurements
---
Quality Management
Delivering products and services of very highest of quality standards is indisputably the challenge of the market. In order to guarantee the maintenance and continuance of these standards, we have instituted the following measures:
Fulfilling customers' requirements by offering reliable products and services, effective advice and exemplary completion of contracts.
Avoiding errors instead of making subsequent corrections.
Securing and retaining customers' trust and recognition by maintaining exemplary conduct and efficiency.
A staff dedicated to maintaining quality standards agreed with customers and suppliers.
Only by applying comprehensive and reliable quality assurance measures at all levels ensures the product and services quality demanded by customers. Our efforts in pursuing this object have secured us DIN EN ISO 9001:2015 certification.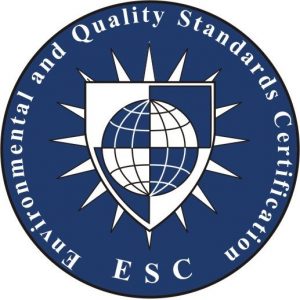 ---
Energy Management
We are certified according to ISO 50001:2018.